Reviews
I want just to thank you for your professionalism; the car was delivered at the exact right time to our hotel
Rent a GPS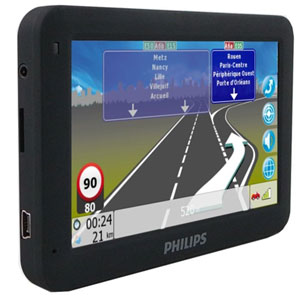 Camelcar offers you to equip your car with a car GPS at 5 €/day
Tunisian cultural tours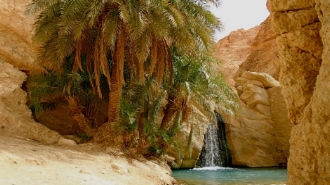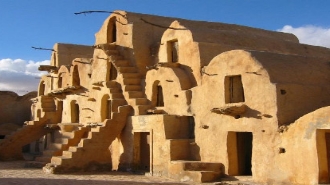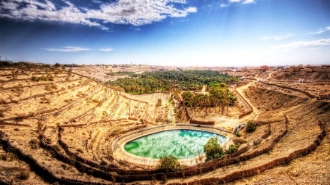 Discover the wealth of previous civilizations
Sandy beaches, spa, swimming pools.... Tunisia is of course a perfect destination for your vacation associated with relaxation. But it is also a country that thrives with a very ancient culture as reflected in ruins, museums and exciting places that exude history. Indulge yourself in a cultural experience providing you the pleasure to explore an undiscovered and a deep rooted Tunisia.
Example of 7 days itinerary
Day 1: flight / Tunis ( night in Tunis )
Arrival in Tunis , at the hotel , visit the capital , Sidi Bou Said, the Bardo Museum ...
Day 2: Utique / Tunis ( 30 km, 45 min, night in Tunis )
Archaeological site is located north of Tunisia , 30 km north - west of Tunis ...
Day 3: Dougga / bulla regia ( 110 km, 1h30, night in Dougga )
Departure to Dougga , Punic and Roman city known for Thugga . Continuation to the two sites and bulla Regia Chemtou around back to Dougga .
Day 4: Makthar / Sbeitla (160 km, 2h30, night in Sbeitla )
Departure Makthar with its archaeological site , the remains of ancient Mactaris , continuation Sbeitla known in antiquity as the Sufetula , visit its archaeological sites ..
Day 5: Kairouan ( 100 km, 1h30, night in Kairouan )
Visit Kairouan , famous city of Islam , visit the Great Mosque , basins Aghlabides mausoleum barber ...
Day 6: El Jem / Monastir / Sousse ( 140 km, 2h30, night in Sousse )
Departure to El Djem , visit the Roman amphitheater, the third of the Roman Empire ,
Continuation to Monastir , visit the Ribat , the Islamic Arts Museum , the Mausoleum of Habib Bourguiba. Direction Sousse , visit the Ribat Sousse and the Medina .
Day 7: Oudhna / Thuburbo Majus / Tunis ( 170 km, 2h, night in Tunis )
Departure to Tunis via the two archaeological sites and Oudhna Thuburbo Majus lying on the road to Zahouane ( level Hammamet) ...
Day 8: Tunis / flight
Departure from Tunis Carthage airport
Customers tours :
Tour of M.Maury: ( 2 people, 7 nights ) (car: Symbol, hotels booked by Tunisie Souvenirs Travel) 1) 1 night inTunis (hotel Carlton) 2) 2 nights in Teboursouk (hotel Thugga) 3) 2 nights in Sbeitla (hotel Sufeitla) 4) 1 night in Kairouan (hotel Kasbah) 4) 1 night in Tunis (hotel Carlton)
Get a quote for Tunisia circuit under 24h