Reviews
I want just to thank you for your professionalism; the car was delivered at the exact right time to our hotel
Rent a GPS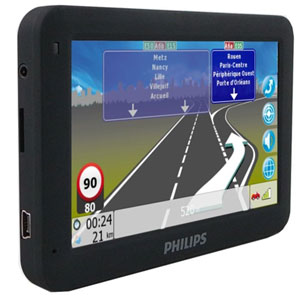 Camelcar offers you to equip your car with a car GPS at 5 €/day
Djerba: A small paradise!
Ideally located in the Gulf of Gabes south Tunisia, Djerba Island is a totally different experience from the cosmopolitan north of Tunis or the seaside resort of Sousse.
It is not without reason that Homer has dedicated one of his poems to it and Ulysses, who was calling, almost did not continue his journey because he was so amazed by its beautiful scenery!
Famous since antiquity, the island has an authentic charm: endless beaches, calm sea and hotel-clubs to satisfy the most demanding vacationers.
For the most curious, "Djerba la Douce" is not only a holiday camps site but also a number of golden sand beaches. Mysterious, the island offers a number of different facets. Take time to discover Houmt Souk an animated market town where alternating cafes, shops and quieter valleys.
Do not miss the Borj El-Kebir, a large fortress dating from the fifteenth century and the Ghriba synagogue founded in 600 BC, one of the oldest in the world.
A do not miss: The famous museum Lalla Hadria in Midoun. Opened in 2003, it contains 1000 pieces of luxurious and unique collection and represents the main museum of art and history of south Tunisia !